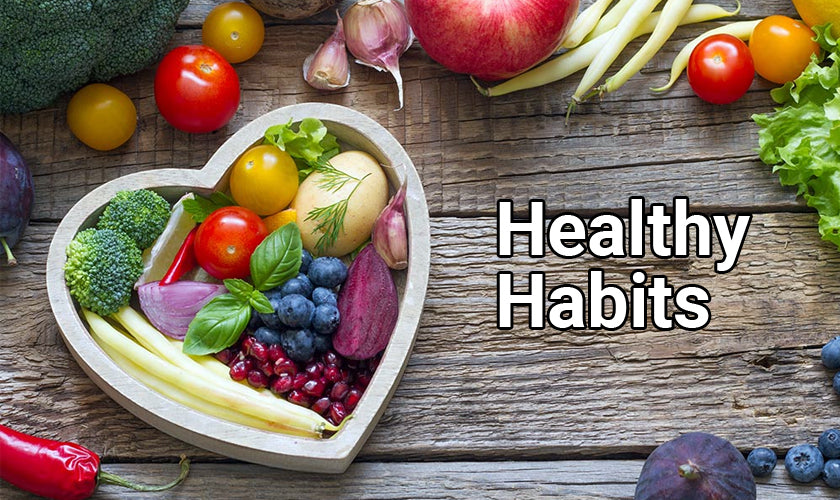 A Comprehensive Guide to Developing Healthy Habits in 2021
As 2020 has ended on a good note (after all Covid-19 vaccine is here), it is time for people to embrace healthy habits and promote a stronger immune system. The motivation that you are going to experience in the first month of the year is always short-lived. And for most people, it wears off by the following next month. Thus, developing & maintaining a stronger physique takes a long time. One cannot simply rely on exercises once and reap its benefits forever. In fact, good health does not come with a mere exercise regimen exclusively. Instead, one has to maintain a healthy lifestyle. This is where the post shall give you a good understanding about what should be your fitness goals.

Embrace detoxifying food habits

Cleansing the liver by flushing harmful toxins from your body is important and this is where consuming Jaggery becomes a significant and healthy food habit. Jaggery happens to be a natural body cleanser that reduces the liver's workload. Besides cleansing the liver (just by flushing out the toxins from your body), it helps detoxify the liver. Adding a piece of Jaggery to your regular diet schedule is beneficial for your health. Besides, you can also embrace other detoxifying food habits such as garlic, black tea, etc.
Mindfulness

When you are aware of how you are and what you are doing, it solves half of your problems. Scientifically, the brain loves consistency. And thus, doing certain things repeatedly in a manner invokes desirable sensations in the mind. This is precisely why performing a lot of daily activities can be useful. Food items like Jaggery not only prevent respiratory problems but also controls BP levels and promote weight loss. Such product items help keep your physical health better, thus contributing in good mental health. The first step to a healthy lifestyle is to become mindful of how you are living life. It is imperative to note down that every single thing you perform on a daily basis, you should always try to be conscious of them because the first step towards changing things is to understand and acknowledge them.

Building a support system

Based on various pieces of research, the behavior in maintaining health is the reflection of behavior and habits that get portrayed by the closest ones. Your family and friends can have a big say in your daily lifestyle. And when you are around your favorite people, you should always prioritize fitness and health. Another advantage of involving loved ones in health activities is they can also help you stay on the right track and offer the much-needed boost during tedious hours of the day. An excellent way to ensure that self-control doesn't falter is by rewarding oneself. If you're on a diet and have not been able to have an extra portion of white pasta, you can treat yourself to a tasty bite of Jaggery or go for a movie!

Stick to a regimen

The most fantastic way to stick to a regimen is by adding enjoyable elements. You do not have to keep the deep-rooted notion that keeps you reminding you that achieving something should first require your sufferance. You may take up one sport and enjoy it. You can also add enjoyable activities to the day to benefit the health while having fun. In fact, you can even apply the same principles to the diet too. An excellent diet isn't a bland diet. Of course, it is possible to include your favorite nuts, fruits, and other healthy and palatable recipes in the meals. On this note, Jaggery recipes can give you a range of excellent and mouth-watering dishes to fill your stomach amid your fitness regimen. The most significant advantage is that you do not have to explore other ways to avoid things you love.

Final Thoughts

At the end of everything, patience is the ultimate key to success. It plays a fundamental role en route to the fitness journey. Although you may not get instant results, it is never discouraging. During such times, you must remember what you want to achieve. Developing physical agility and fitness, transforming your body, mind, and soul, and inculcating healthy habits is never impossible! For further information on Jaggery, you can check out Bebefood's official website!